UTV Cab Heaters
Ice Crusher UTV Heater Kits
Select your Make of UTV from the Left Side Menu or from Below
Heaters are shipping 3-5 business days from date of order.
Arctic Cat Bobcat Can Am CFMoto
Cushman Hisun Honda John Deere
Kawasaki Kioti Kubota Kymco Polaris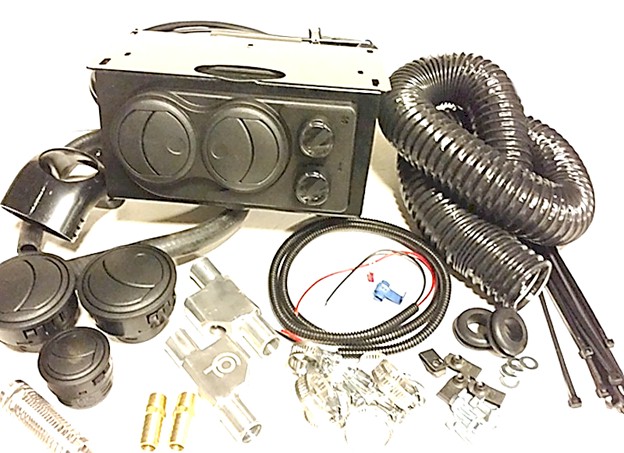 Want a FREE Heater and Install?
We are looking for new models of UTV's to prototype heaters. In return for the use of your UTV you will receive a free heater and install .... yes completely FREE! If you are in the Minnesota Area give us a call for a FREE heater if we need your model of UTV.
We are currently looking for the John Deer 835i, Honda Talon, Kubota Sidekick and 18+ Yamaha Wolverine 4 to prototype new heater kits for. If you own one and want a free heater and install give us a call.
Select your Make and Model of UTV from the Left Side Menu or from Above
From the Designer of the original Firestorm Heaters Kits comes our new and improved Ice Crusher UTV Heater Kits. We have more UTV Heater Kits and UTV Applications than anyone else! Our kits are used as OEM by some UTV manufacturers. Check out some of our heater related videos.
What people are saying about our Heaters!
Use your cooling system to heat your UTV's cab! From the original designer of the Firestorm UTV Cab Heaters comes our new and improved Ice Crusher Compact UTV Heaters.What make our heaters better if not the best, you are dealing with designer/manufacturer and most of the kits have been installed by us checking fitment. We use modern automotive quality vents not something that looks like is was made in the 50's, so they match the modern styling of your UTV. Most of out kits use custom made solid CNC machined Y connection fittings, no chance of leaking welds. We endeavor to use quality parts and hardware in all our kits.
Ice Crusher UTV Heater Kits come with a compact yet powerful heater unit. All components are custom made with custom laser cut, powder coated mounting brackets to fit your model of UTV not just some generic bracket. Kits are supplied with custom CNC alloy Y hose connectors (kits requiring 5/8" or 3/4" Y's are made from glass filled nylon) or other fittings as required. Kits also include coolant hoses, EZ-Coils (used to stop the hoses from kinking), hose clamps, hole saws (for the heater hoses and vents), grommets, shut off valve (if required), a wiring loom and terminals included, templates, dash vents and duct hose, your specific mounting bracket with hardware, and instructions. Note: Kit contents differ depending on your application. Couper's Products reserves the right to change heater designs, specifications and /or kit components and contents as we see fit. Some kits may differ from listed description and/or photographs as design changes are made.
Please Note: Some of these kits are reasonably complex to install. Competent mechanical skills are required. Heater Kits are shipping 3 - 5 business days from date of order.