Product Description
2017-CANAM MAV X3 = Type A Power Steering
2018-2020 CANAM MAV X3 = Type B Power Steering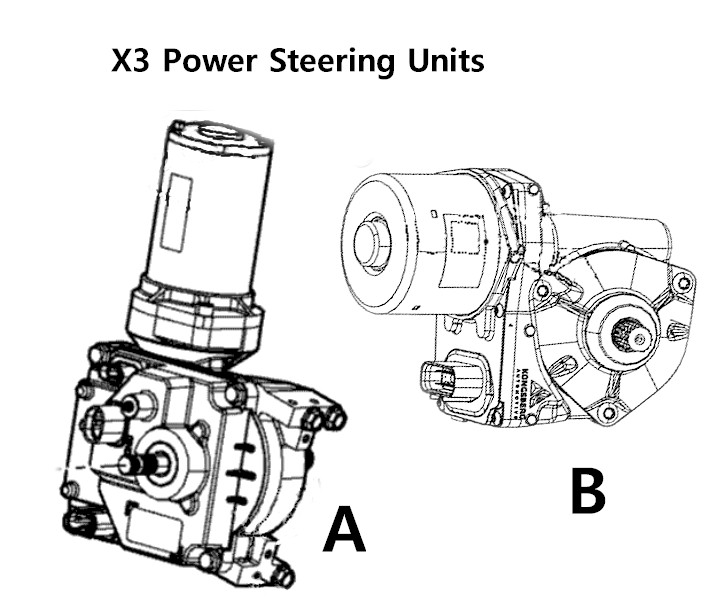 Please choose your Power Steering type in the Option List
Power Steering Unit is located under the left side of the dash inline with the steering shaft.
Use your cooling system to heat your UTV's cab! From the original designer of the Firestorm UTV Cab Heaters comes our new and improved Ice Crusher Compact UTV Heaters. What makes our heaters better, if not the best, is that you are dealing with the designer/manufacturer and most of the kits have been installed by us and fitment checked. We use modern automotive quality vents- not something that looks like is was made in the 50's. They match the modern styling of your UTV. Most of our kits use custom made solid CNC machined Y connection fittings, so there is no chance of leaking welds. We endeavor to use quality parts and hardware in all our kits.
This Ice Crusher Under Dash Heater kit has 6 Vents and fits completely up behind the dash. This kit comes with a compact yet powerful heater with a three speed fan which will deliver heat from the 14,600 BTU* Compact Heater Unit. Modern automotive quality adjustable vents direct the heat were you need it. Two 2" vents on each side of the dash top to defrost the windshield, two 2" vents mount in the center dash panel and two vents mount in the lower dash area. A unique feature of our kit is that the heater intake comes from inside the cab were the air is cleaner and warmer. Warmer air means more available heat for you inside the cab. Kits are supplied with our custom CNC made alloy Y connectors that connect directly to the engines cooling system for fast heat (not required but we recommend the use of the MaxStat). Kits also include custom CNC laser cut mounting brackets, heater hoses and duct hoses, hose clamps, new and improved vents, hole saws (for the heater hoses and vents), grommets, Switch, wiring loom and terminals included, templates, your specific mounting bracket with hardware, and instructions. Note: Fits All current X3's (as of '17) including those fitted with the factory stereo.
For Heater FAQ and Troubleshooting Click Here
Warranty:
Three year limited warranty. For Warranty Info Click Here
Shipping Details:
Shipping is FREE for the lower 48 States and a flat $60 US Dollars to Canada which INCLUDES Taxes and Duties. All other international orders require quote, please contact us with inquiries (utvheaters@gmail.com)
Returns:
Electrical items are not returnable. Any electrical returns MUST be authorized on a case by case basis or they will be refused. No returns considered after 30 days. Customer pays return shipping and 20% restocking fee. Returns must be returned in unused condition with original box, pieces, and instructions.
Product Videos
Custom Field
Product Reviews
I spent the time to do a comparison of the Ice Crusher verses the other heaters for the Can Am X3 and felt this was the best heater on the market. After the install I had no doubt it was the best, fit and finish, excellent instructions with detailed pictures. During the install I had a question, called their number and immediately they transferred me the design engineer who answered my question and helped me (made me a 3D Printer hole plug) with my mistake...I drilled a vent hole in the wrong place. The MaxStat is a must have for any heater, get it or you'll wish you had. Love the heater and the customer support, recommending to all my friends.

The heater works flawless, plenty of duct work provided. Maxstat option is well worth the money. Only downside to the entire system is the install is very time consuming .